I have never had much luck with hair salon trips.
So while I was in JB the past 2 days, my dear friends decided they had to go for massage and me being me, I declined. Now you see, I never liked massage. I don't understand how stripping down in public can be comfortable, especially when it involves being groped after that by strangers. And I just do not find it relaxing at all. Just like onsen. *I guess I am meant to lead a tough life and not enjoy luxury lol*
So while they were doing their massage, I decided to head to a salon. Now you see, I do not require a very good salon because I literally require services that are basic — touch up (not much skills involved, really), treatment (not much skills involved, again) and trimming (again, just have to follow back my old hair style and literally trim 1″ off every single strand). So, I chose a salon that looks clean, friendly and decent and settled down for the job to get done, without indicating which hair stylist I need. I'm just glad to fully utilise the 1+hr that I need to kill, get my hair done so I look presentable and save a bit of money since it is cheaper-everything in JB.
Who knows that Suay enough, I kena a super noob hair stylist, who took forever to even just portion out my hair.
By the time he got to cutting my hair, his hands were shaking, just as my heart was (honestly can't decide who's more scared wth). I wanted to request for someone else to cut my fringe since a terrible fringe will ruin my fate  face but because I am not capable of doing that knowing that it will hurt his ego, I decided to let him continue. To my horror… he snipped off way TOO MUCH and my fringe ended up shorter than it should be.
I mean, dude, my face is so big, can't you see?! I can't do with short fringe, unless I am preparing to be that pumpkin for Halloween *roll eye
So I subtly (I intended for this) told him to stop..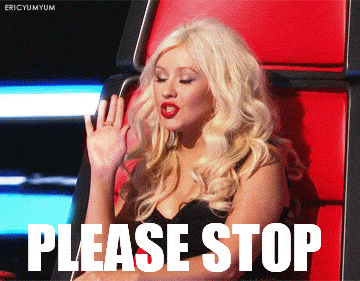 But I think it really came out as…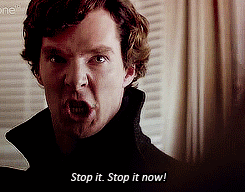 or…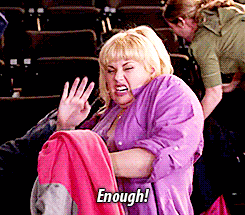 I think he got a shock because I felt tears welling up in my eye while trying to smile so he doesn't panick LOL. But I was scared shitless by the look of my shorter-than-short fringe on my big chubby face.
And so, I left with my fringe semi-cut. Before he destroys it further.
I swear I didn't create a scene! I smiled, paid and left. That's as far as I can go when it comes to being nice; I will never ever let him cut my hair further as much as he wish to salvage it.
And to make myself feel better, I took a lot of selfie until I get a decent one so I can convince myself I don't look like too crap.
Of course, check out that fringe. Stylish wth. Did I forget to mention that I took over the hair dryer too? =x
My other horrifying experience was when I was little, probably around 7. To cut long story short, the hair dresser's scissors for thinning hair (not for hair that is thinning out but rather scissors that are meant to make the hair 'thinner') was not sharp and every time she slide the scissors down a bunch of my hair, seemingly to cut it, it was really just catching strands of my poor hair, tugging and snapping them in the process.
It was so painful but me being me, kept quiet again because I just can't bring myself to speak up. Until eventually I couldn't take the pain anymore and started sobbing at the seat.
Once again, I caused a hair dresser to panic.
Sighh.
There are many who are fearful of the dentist. For me, it has got to be the hair salon.
But again…
Perhaps I am the nightmare customer of hair dresser. Not the other way round?
Lol.
-End